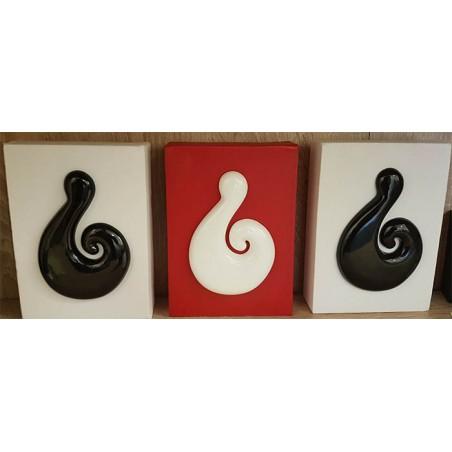  
Maori Fish Hooks Art on Canvas
Reference: ART-KORU-SET3-X
Maori Fish Hook on Canvas.
Sold as a matching set of three individual parts.
Can be hanged next to each other, diagonal or above each other or used as three separate items.
The Maori Fish hook represents good luck and safe travel across water.
Dimensions of each canvas (3x):
17.5 cm x 12.5 cm
Data sheet
Photo's are of:

Actual item.
4 other products in the same category: