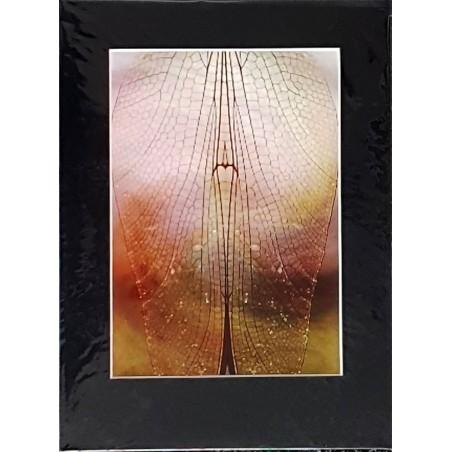  
Dragonfly Wings
Reference: MTP07
Healing Art by Van Der Touw Designs.
Homeopathy through art based on a digital image of the sunlight shining through Dragonfly wings.
This art may help to open up to the magic of life and nature.
Dragonfly wings by Van Der Touw Designs.
Robert van der Touw creates his art and design based on his extensive knowledge of native plants, which he has researched for more than 20 years. Each image is created with the intent to capture nature's special healing gift.
Information on the artist's long term research and a small 'Dragonfly Wings' mandala is included on the back of the mount.
Robert van der Touw© 2016.
Dragonflies have amazing powers of flight and can even fly backwards. When the sun shines on their wings, it can cause a magical display of colours and light.
This mounted art is wrapped in cellophane.
4 other products in the same category: