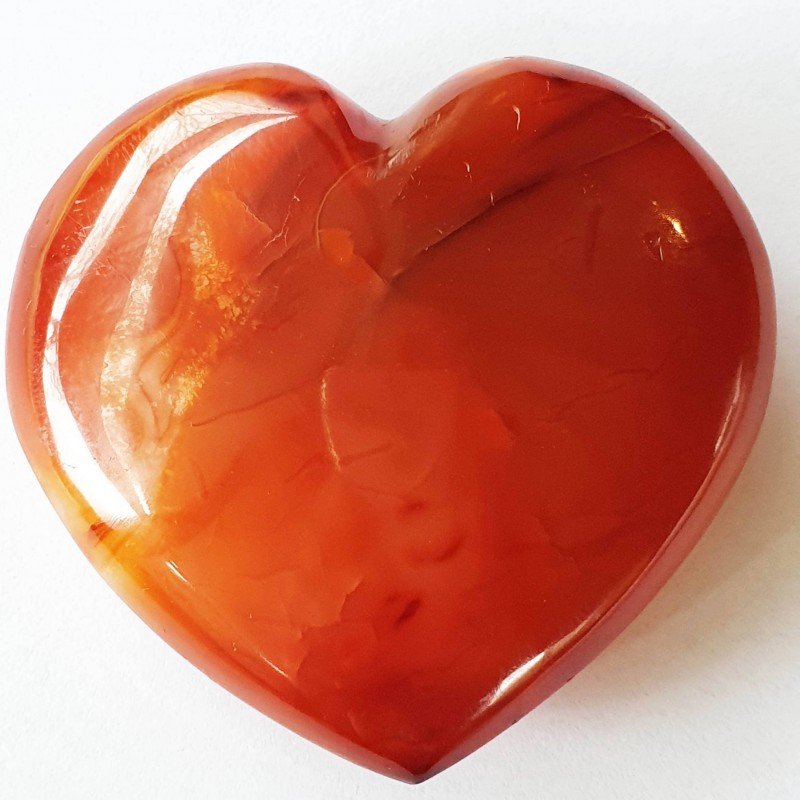  
Carnelian Heart
Reference: CAR-HRT-1
This Carnelian Heart helps to bring light and joy into your being filling you with new hope and excitement for the future. The carnelian heart connects to the deeper energetic levels within you to help bring warmth, hope and light in a grounding way through your physical body. This is a very good crystal to help to ground new beginnings as they open to bring in extra strength and support through the changes and to help ensure to keep you in alignment with your True Divine Path.  The energy of the carnelian helps you to connect deeply within your soul being to access the Divine wisdom carried in the solar plexus through the soul. The carnelian helps you to connect with Source to bring deeper guidance and support on your life journey.
The heart shape of the crystal helps your energy to drop down from the mind into the heart and open up into a state of presence. From this space inner wisdom, unconditional love, self-love and forgiveness can be accessed and brought out into the world to support your path and the path of those around you.
Because the heart shape helps to open you fully to your inner being, the qualities of the particular heart-shape crystal you have chosen, can be fully integrated through the physical and spiritual bodies, deepening and enhancing the effects of the healing qualities they bring.
Data sheet
Weight:

108 grams

Dimensions (approx.):

65 mm x 60 mm x 20 mm

Comes with:

- Luxury blue velvet gift bag.

Photo's are of:

Actual item.
9 other products in the same category: