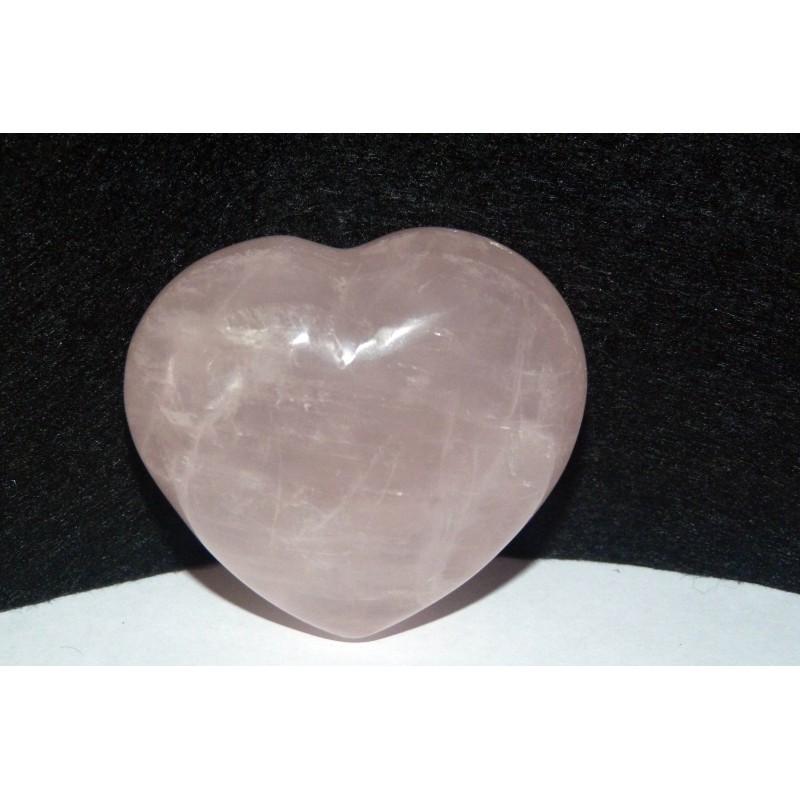  
Rose Quartz Heart
Reference: RQ-HRT-S1
This Heart shaped Rose Quartz Crystal brings a very powerful energy as it connects your self-love with Divine Love and brings these two together as one. When this happens, it allows you to stand in the light of the Divine and in your own power, and fully shine yourself into the world. From this space you are able to maintain a positive connection with Source and with the Earth, creating a flow between the two, which then allows you to bring your spiritual gifts out and step fully into your life purpose. The energies of this heart then come together to support you on your path and to open up all opportunities and manifestations that allow you to fulfil your purpose.
The heart shape of crystals helps your energy to drop down from the mind into the heart and open up into a state of presence. From this space inner wisdom, unconditional love, self-love and forgiveness can be accessed and brought out into the world to support your path and the path of those around you. Because the heart shape helps to open you fully to your inner being, the qualities of the particular heart-shape crystal you have chosen, can be fully integrated through the physical and spiritual bodies, deepening and enhancing the effects of the healing qualities they bring.
Data sheet
Weight:

125 grams

Dimensions (approx.):

52 mm x 54 mm x 31 mm

Comes with:

- Luxury blue velvet gift bag.

Photo's are of:

Actual item.
9 other products in the same category: